How to link your bank account
In Europe, bank account data can be accessed through PSD2 APIs - these are data APIs that each bank in Europe has an obligation to build and maintain. Unfortunately, access to bank APIs is limited only to companies that have an AISP licence. Luckily, Nordigen offers a free service that allows you to connect to your bank account using Nordigen's AISP licence and build your own open banking app.
Step 1
Get access to Nordigen's Open Banking Developer Portal. You can get access by signing up here. 
Step 2
Explore the API documentation. If you're familiar with APIs, you can use the Quickstart Guide. If you're more of a casual explorer, you can try the Postman collection - it allows you to test the API with no coding skills required. 
Step 3
Try it with your own bank account. There's nothing like seeing the API in action.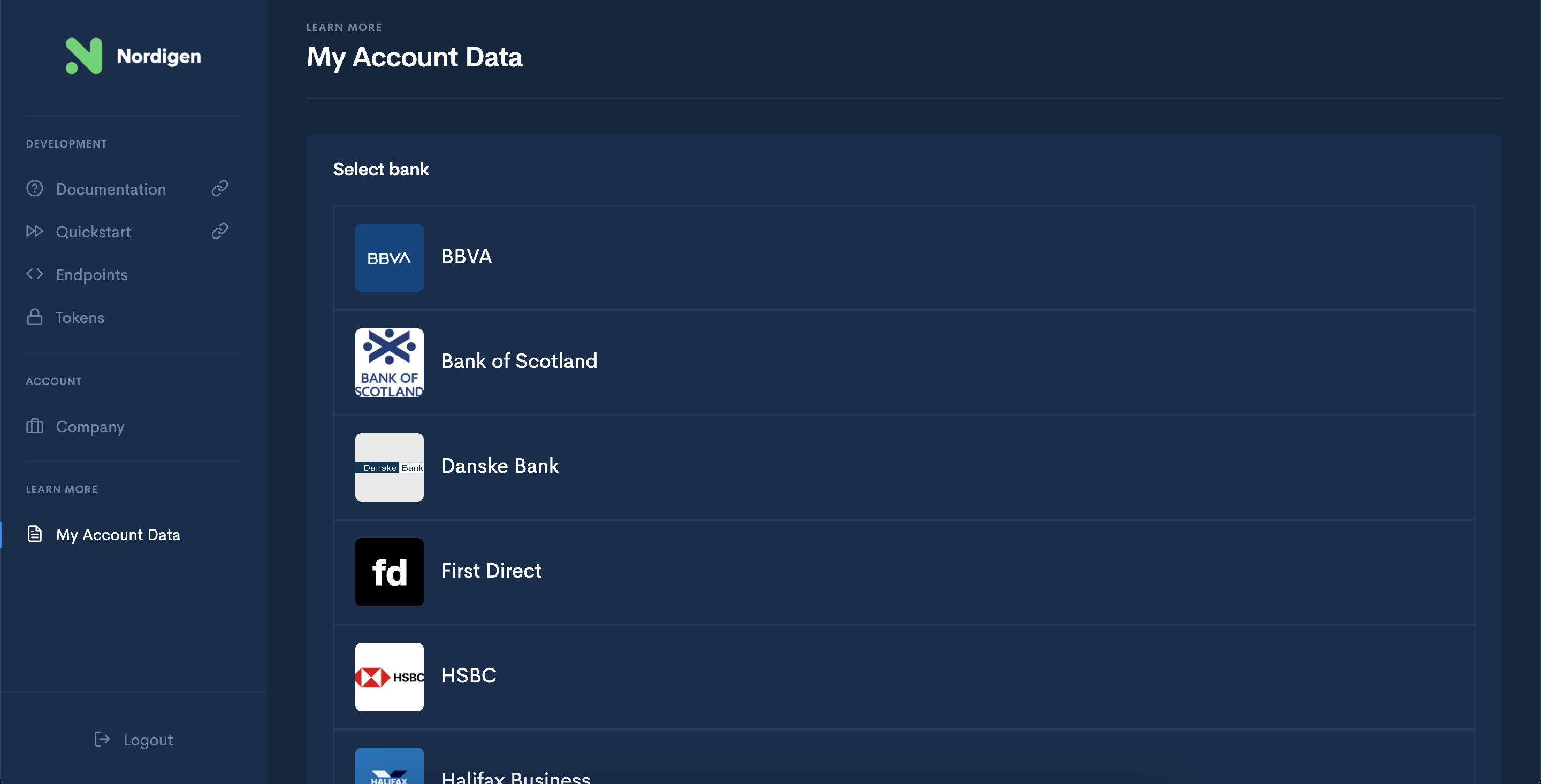 Next – golive!
Our open banking API is free to use - no usage limits. Once you have established the first bank connection, you're free to use the API with unlimited connections for an unlimited amount of time.