What is open banking?
Open banking has been around for quite a few years now, being an initiative that allows customers to make their financial data available to third-party providers.
This access is provided through the use of regulated APIs (application programming interface) developed by the banks to comply with the most recent set of legislations, such as PSD2.
How does open banking work?
Even though the whole structure behind open banking can be quite complex, the way it works can be explained in quite a simple way. Open banking relies on APIs to establish a connection between third-party providers and users' bank accounts, allowing for financial data to be gathered.
Once users give consent for the information to be accessed by a third-party provider, they can start enjoying the benefits of the many platforms that were developed to take advantage of the whole new batch of information available.
Can open banking make payments?
Within the open banking ecosystem there are specific service providers that are licensed to process payments, these are called Payment Initiation Service Providers (PISPs).
With the specific consent from users, these third-party providers can initiate payments directly from users' bank accounts, allowing for a frictionless user experience when buying products and services online.
Open banking use cases are only limited to one's imagination
Open banking essentially started a revolution inside the financial market, turning what once was information held exclusively by the banks into prime matter for startups and developers to create new services and tools.
Even though various use cases are already in place, we are only seeing the tip of the iceberg. During the early stages of open banking, most of the use cases were related to the lending and credit markets, and now we are finally starting to see a considerable increase in the reach of this platform. Currently, we can already observe a good variety of use case scenarios in markets like personal finance, payment methods, insurance, and others.
At the same time, there are other markets that even though the implementation of open banking platforms is still to happen, we can imagine how it can help develop the offerings for users. Below you will find 15 specific markets where open banking is already implemented or that there is a clear opportunity for that to happen.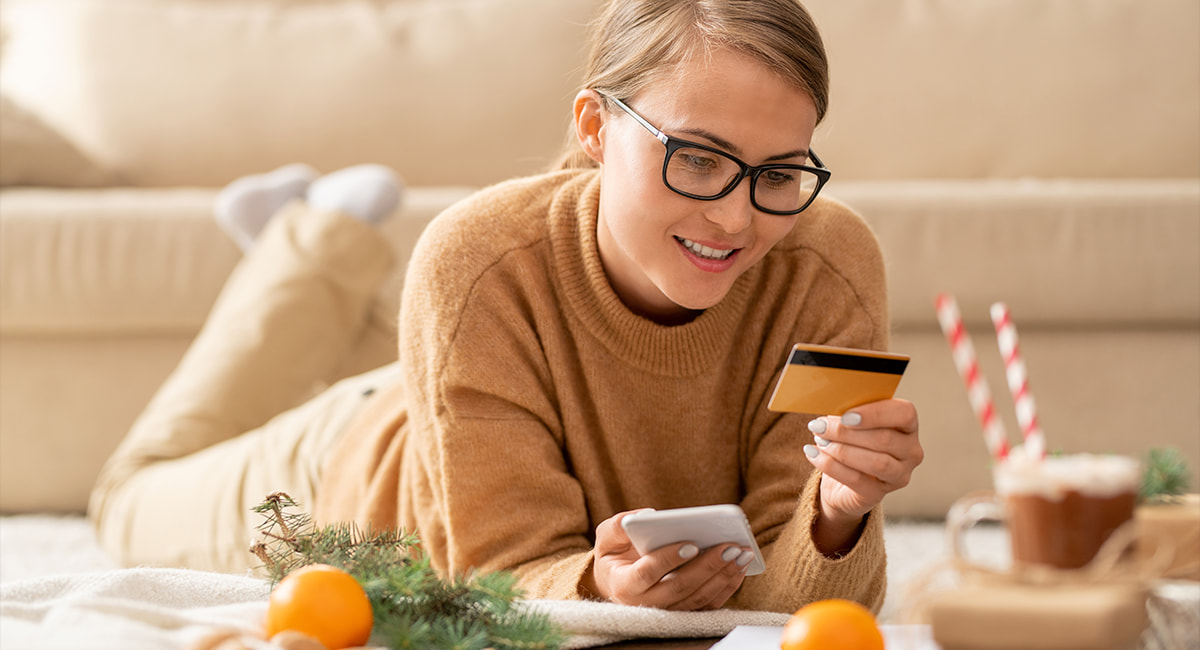 Personal finance stopped being a headache thanks to new tools
For many decades, customers could only manage their finances through their bank branches and with direct interaction with a bank employee. Slowly, over the past 20 years or so, customers' needs have drastically changed. Now, it's possible to manage virtually every detail of our bank account online, being through a computer or even on our smartphone.
5 current common needs in personal finance
Advice and guidance in budgeting
Access 24/7 to bank account
Improved savings tools
Simplified investment options
Consolidated view of income, expenses, loans, and investments
What was at times a Polaroid photo of the current state of a user's bank account, have become a true personal finance portal. With the rise of online banking customers developed new habits and needs when it comes to personal finance management. But it didn't take much time to become obvious that banks were not going to be able to give answers to all those new demands.
That was the main propeller for the creation of a new breed of apps for personal finance management that rapidly grew in popularity. As it happened many times in the past, the high demand for these new apps resulted in a growing offer. Today, there are dozens (if not hundreds) of apps for personal finance that bring a vast portfolio of tools for their users.
6 apps for personal finance you might want to consider
The trend for the evolution and growth of personal finance apps is clear, having a bright future in front of them as more open banking features are embedded. Customers will be able to perform even more tasks and implement more complex financial strategies straight from their smartphone.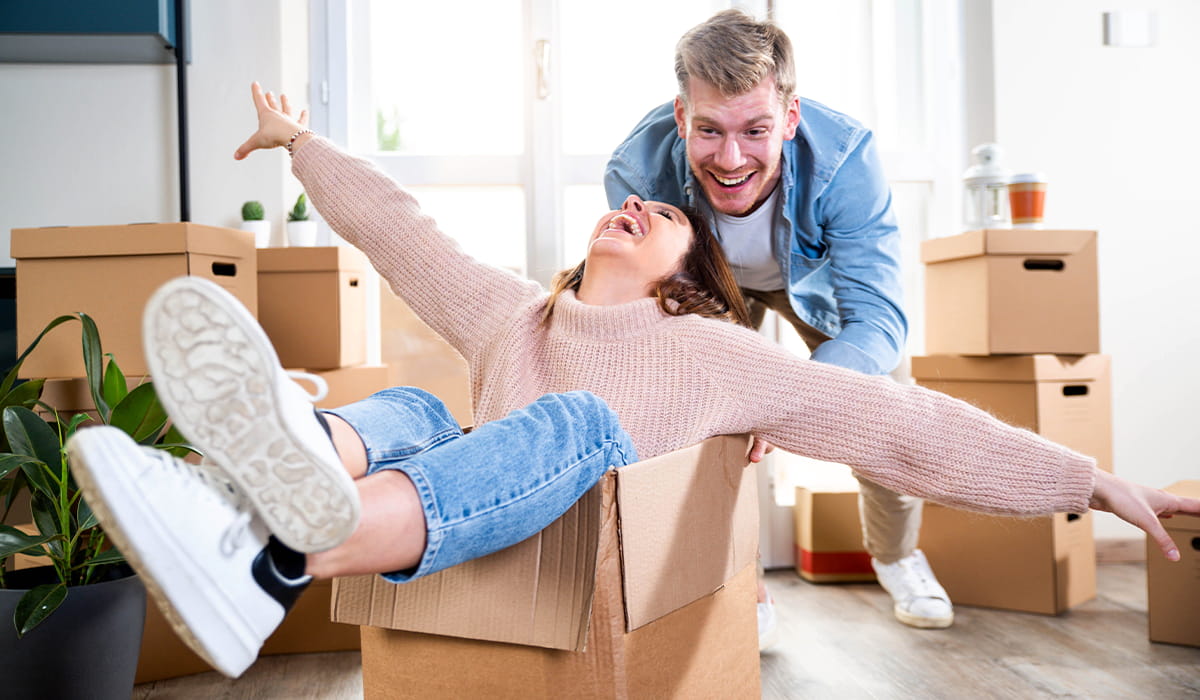 Consumer lending becomes accessible to everyone
Being highly influenced by the way personal finance evolves, the consumer lending market have presented a similar evolution in the last few decades. Customers' needs has changed, from booking a meeting at their bank branch to having access to personal loan offers directly on their online banking platforms.
This shift has brought incredible benefits to customers, eliminating the hassle of waiting in queues at the bank and simplifying the traditional loan processes. With the adoption of open banking, these processes have become even more simplified and accessible to everyone.
Following the traditional methods for consumer lending, customers needed to go through a complex, and many times very long, process where their credit history was deeply analysed. In two specific situations, credit history was the main reason customers wouldn't be able to get any loan approved:
Bad credit history — even if an unfortunate event, such as a missed credit payment, happened 20 years ago, current credit score is still affected
Absence of credit history — young individuals that didn't have a chance to build their credit score have a hard time presenting themselves as trustworthy
With open banking, everyone has a fair chance to get loans accepted, since lenders stop relying on credit history when considering applications. By providing instant access to a customer's financial data, consumer lending companies that adopted open banking can automatically acquire and analyse data. Then, with advanced categorisation and analysis tools, they present an answer to a loan application in just a few minutes.
With these new methods being applied to consumer lending, the approval rates increased substantially, admin costs are reduced, and customers have better chances to have loans approved.
Business lending was also forced to rely on open banking connections
From all the lending segments, business lending is the most traditional. Until recently, the majority of the assessments and discussions when it comes to big companies loans were made as traditionally as possible, with many face-to-face meetings.
With the pandemic, that became impossible to follow, and they have faced an immediate need to digitalise the whole business lending market.
Open banking allows business lending providers to take advantage of automated bank statement collection and to easily understand the financial health of a business.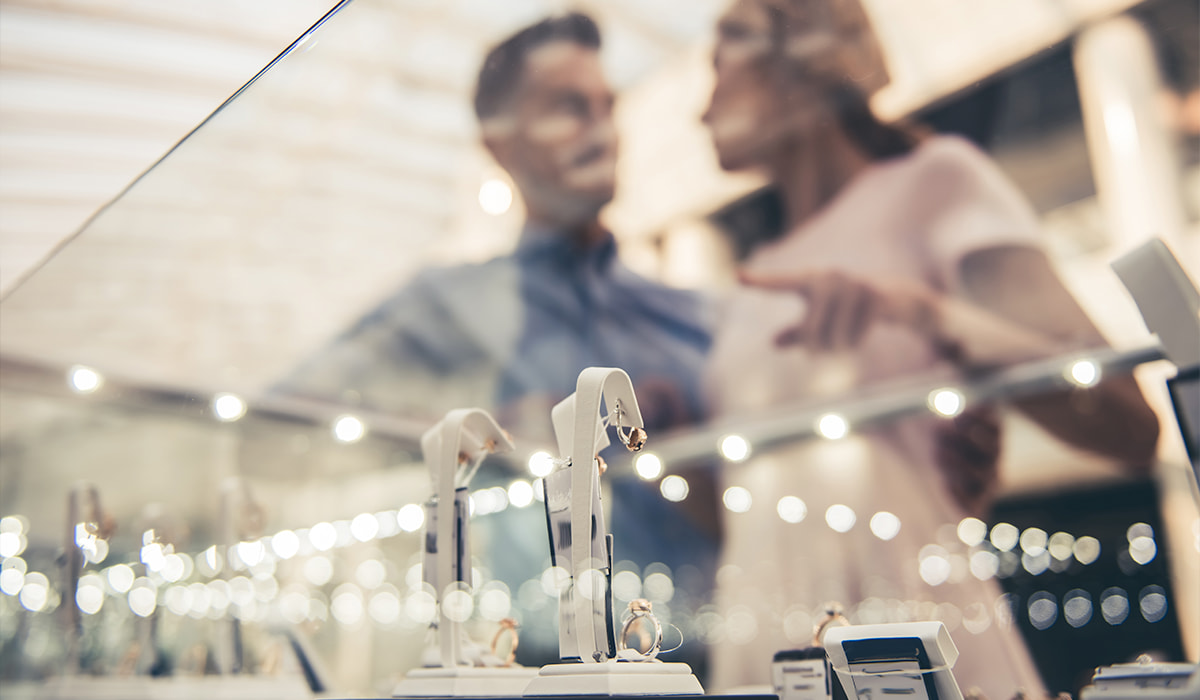 Buy now, pay later is the new way of buying online
"Buy now, pay later", also known as BNPL, has become the new trend of the pandemic times. Its main priority is to ensure the highest purchase conversion rates possible, by providing customers with extra short term and interest free purchase options. But what exactly is BNPL?
The newest trend in online shopping is essentially a financing arrangement that allows customers to make purchases without the need to pay the product's full price all at once. Even though it may sound like traditional credits, with BNPL customers are offered options that split the price into a few installments, often interest-free.
With the integration of open banking on BNPL, providers can further improve their approval rates and provide better assessment for their customers. Without the need to connect with traditional credit bureaus and the possibility to make quick analysis of current financial data, providers assure that every assessment takes into consideration the current financial situation and habits of the customer.
The growth in popularity has become obvious during the past 2 years, with the amount of online shops with buy now pay later increasing exponentially. As it would be expected, customers can already enjoy the benefits of buying now and paying later in some of the largest online ecommerce, like Amazon.
Furthermore, we have seen as well some giants of the payments market get on board. Currently, it is even possible to use buy now pay later with PayPal, even though Klarna is still one of the most popular options, being widely used by ecommerce shops worldwide.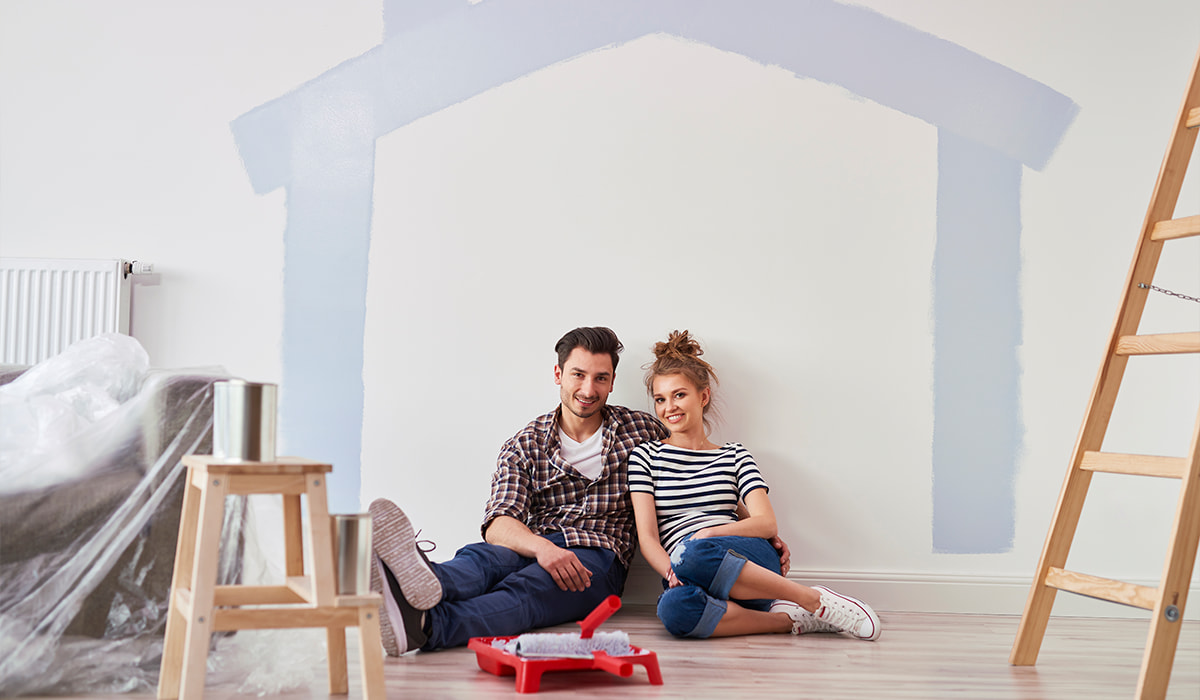 Mortgage lending and Real Estate make the most out of open banking
The mortgage lending market has taken its time to seriously consider the adoption of open banking, since it was one of the financial sectors with the slowest digitisation. But the mortgage industry was forced to adapt with the integration of more technology through the last few years when the pandemic hit.
Customers have drastically changed the way they interact with financial institutions, with the online presence becoming a main factor when considering a mortgage lending provider. Moreover, with the rise of fintechs, traditional banks are no longer the only mortgage lenders, with the newly arrived competition forcing positive changes.
The real estate industry faced a similar scenario, even though this market has seen a considerablly higher introduction of new technologies over the past few years, especially with the introduction of a virtual real estate market.
With the adoption of open banking both markets can greatly improve the level of service, efficiency and reliability. What does open banking bring to mortgage lending and real estate industries?
Reduce the number of steps needed to apply for a mortgage
Automate matches between lenders and loan applicants
Allow tenants to prove creditworthiness to landlords
Fills in information gaps where credit bureau data is not available
Open banking helped to widen the criteria for mortgage lending, since lenders aren't restricted to only credit bureau data to evaluate applications. Moreover, with the improved efficiency and reduction in costs due to automation, it became possible to offer better mortgage lending rates by taking in consideration the specific situation of each customer.
Real estate investment opportunities have also increased thanks to open banking, propelled by the easy access to current and accurate financial data. Every real estate agency that has adopted open banking was able to reap the benefits of higher approval rates and better matches between potential buyers and properties.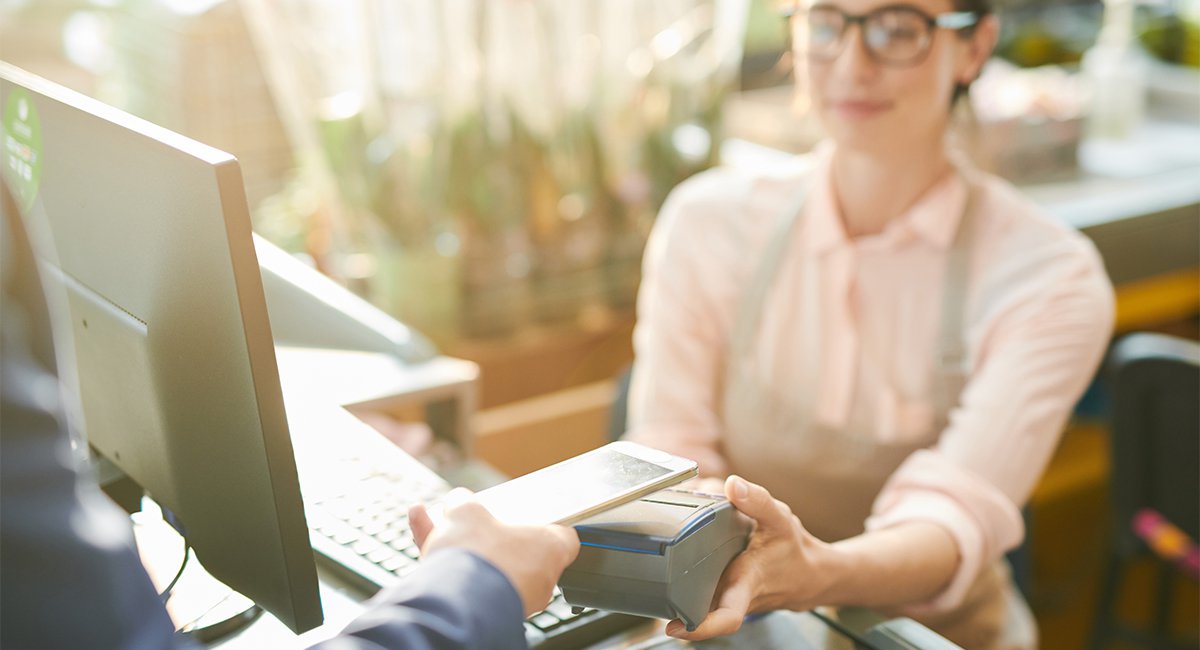 Payments are adopting new technologies at an astonishing pace
The historic registry of the banking industry and the adoption of new technologies might not be the best, with barely any jump for literally centuries. But that ancient trend has shifted in the recent decades, with the arrival of mobile banking, digital, and contactless payments. Now, each year it seems we are embracing new payment methods that allow for one of the best experiences ever in history every time a payment needs to be done, independently of the platform.
Just like in most industries, the pandemic has served as an enormous push forward for the adoption of ecommerce and use of new technologies when it's time to pay for products in physical shops. Currently, it's possible to take advantage of NFC and RFID to make payments with contactless cards, smartphones, and even smartwatches.
With the rise of online shopping, it was inevitable to see various companies trying to take the lead in this new market. Every day, millions of users rely on their smartphones to purchase products and services online, which led to big tech companies to push their own payment platform. Nowadays, it is possible to make payments with Google, Samsung, and Apple.
On the other end of the spectrum, we have companies like Stripe, that made accepting online payments easier for businesses. Here are some examples of businesses that enable payments with Stripe:
Zoom
Wayfair
Shopify
GitHub
Booking.com
Slack
Twilio
Atlassian
MindBody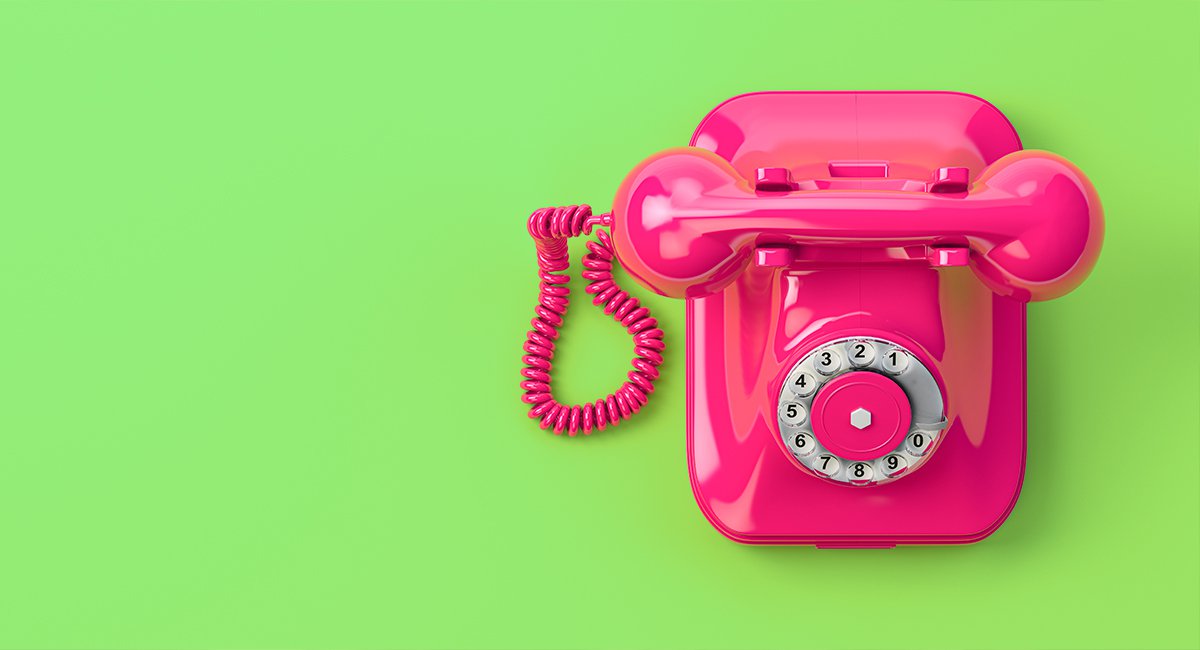 Telecoms offer customers better packages thanks to open banking
Telecoms have shown great signs of evolving during the past decade, but the big push came as soon as the pandemic hit. With millions of users being forced to work or study from home, they had a great opportunity to expand their offers and technologies. Currently, Telecoms are much more than simple service providers, with most of them having their own online product shop.
That was one of the main entry points for open banking in Telecoms companies strategies, enabling them to provide credits to customers more efficiently and safely.
Since now they don't need to rely exclusively on data provided by credit bureaus, Telecoms can make a more precise assessment of customers current financial situation. With that, customers won't need to worry about building credit score before being able to afford new consumer electronics.
Debt collection made easier with new tools
Just like traditional banking or credit check methods, debt collectors experienced a sharp decline in efficiency while using their traditional manual processes. With the implementation of new technologies in the banking industry, it has become exponentially harder to keep track and assess debt collection situations.
Furthermore, the pandemic made the numbers of unemployment spike and a new type of debtor appeared. This type of debtor is highly motivated to sort out his current situation while protecting their credit rating.
To cope with their new reality, debt collection agents have embraced the use of open banking, which provided them with new tools that allowed them to answer the needs of the current situation. Now, debt collection agencies have access to more accurate and updated information regarding customers' financial situation, which helps to understand income stability, active loan payments, and other important data.
Insurance companies can offer tailor made packages to customers
For the longest time, obtaining insurance was considered a tedious and complicated process, refraining many people from insuring themselves. Also, the need for a complex manual process and evaluation of documents would make the whole process costly.
The insurance industry has suffered a great evolution during the past decade, following closely the digitisation process that the financial market has been through. Now it's much easier to find, apply, and obtain insurance, with all the information necessary widely available online. More recently, with the arrival of open banking, players in this market can take advantage of new tools.
There are multiple insurance quote comparison platforms online, that constantly help customers to find the perfect match for their needs. Now, with the implementation of open banking in their platforms, they can provide a more accurate assessment to each person individually taking in consideration the cash flow on their bank accounts, current loans, etc.
Moreover, insurance companies can also take advantage of open banking for identity and bank account verification, assuring customers safety at all times.
iGaming made fair and safer for everyone
iGaming has been one of the industries with the highest growth rate over the last years. In Europe, this industry has reached multi-million euro revenues, with a constant high-paced trend. With millions of active users every day around the world, it's not hard to guess that not everything is perfect. As the market grows, the problems and difficulties around fraud events and challenges in guaranteeing security and frictionless experience for users are constantly growing.
The trend in iGaming is clear, with the adoption of as many new technologies as possible to increase the level of experience. Especially with the arrival of the pandemic, it became more important than ever to give users a real life experience while gambling online. For that, many platforms have adopted Virtual Reality and Artificial Intelligence technologies.
On a different level, the implementation of open banking is being crucial to help iGaming companies to fight fraud, through the direct access to account data and analysing transaction history. Moreover, some features enabled by this new concept allowed for seamless and secure account top-ups and instant payouts.
Crypto needs smooth and secure connections between wallets and bank accounts
With all the ups and downs aside, the cryptocurrency world continues to grow at an incredible pace, with new technologies being created every day. It is remarkable all the different projects that were born thanks to crypto and the blockchain technology, being one of the reasons for many people to still ask: "is crypto the future?".
As we cannot foresee the future, it's impossible to answer this question with certainty. But of one thing we are certain, that's definitely a real possibility.
One of the challenges in the crypto exchange market is how platforms can assure customer safety, smooth and fast user experience when buying, selling and trading assets. Open banking can present itself as the solution, allowing for a frictionless customer experience when dealing with funds, as well as faster identity verification.
Investment platforms can now guarantee a better user experience
Like almost every financial industry, investment platforms have gone through an enormous evolution during the past few years. In a short period of time went from being exclusive to "experts" and limited to the stock exchange, to being available to virtually everyone and expanding its reach to all kinds of markets.
Currently, there are many investment platforms online, making it even easier to establish a plan to grow your patrimony. But before that, it's important to understand what an investment platform is.
An investment platform is an online service that allows users to buy, sell and hold a great variety of assets. Depending on the platform chosen, it is possible to invest in the stock market, crypto, fiat money, and others.
Over the past few years, the demand for investment platforms has grown exponentially, which resulted in a great variety of companies offering this type of services. With such a wide variety of offers, when it's time to pick the best investment platform, it will mainly depend on personal goals and necessities. Here are some well-known companies and services that offer investment tools:
eToro
DEGIRO
Robinhood
Coinbase
Bitpanda
Revolut
Vivid
Still have some questions about service providers and open banking? Take the opportunity to consult our Frequently Asked Questions dedicated page.