We live in an era where digital trade and commerce are at an all-time high. People buy goods, products and services on the Internet at an insatiable rate with no signs of slowing down. What does this mean for small and mid-sized businesses? A steep competition slope they have to climb. How do they compete with the enormous marketing budgets of corporates? How do they protect their digital presence from threats? How do they keep costs low and prices at a competitive level? 
The answer to these questions has a name: open banking. 
A recent report by Mastercard has shed some light on the role of open banking technology in the evolution of SMEs during the digital age. The past five years have been gruelling for market players, seeing as inflation and cost uncertainty shake business plans to their core. 
SME owners had to turn to loans and funding to keep their businesses afloat, and what they found was that business owners were getting rejected based on their race, age, and sexual orientation. 
The report states that 74% of participants would be more than willing to share business performance data with financial institutions if it meant decreased reliance on credit scores for loans. Some more eye-opening stats are:
85% are looking for faster and easier access to capital

81% seek loans tailored to their business' specific needs
The main message behind the numbers? Small and medium-sized business owners are looking for customized financial solutions to get funding, stay competitive and navigate the shifting landscape.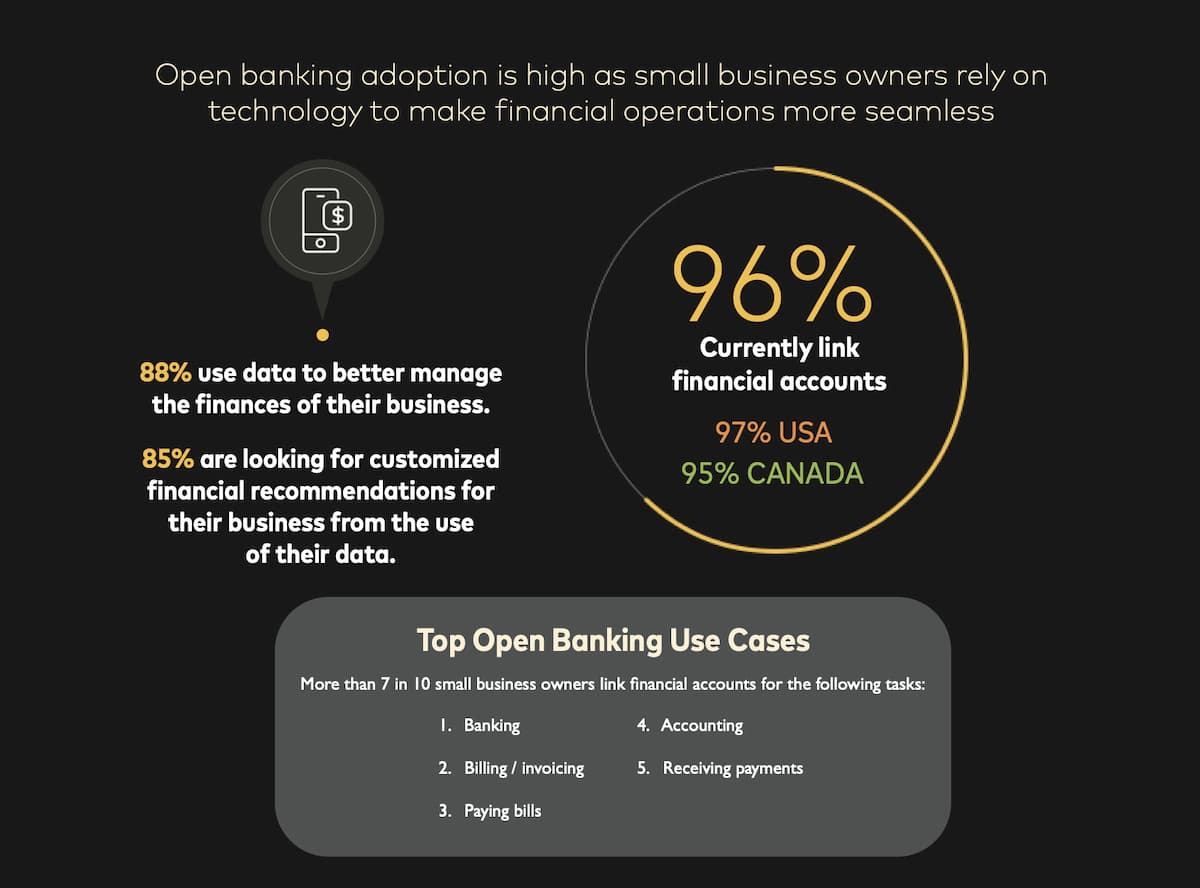 SMEs are clearly open to solutions that can accelerate their business's digital transformation. Being open is not simply a state of mind. The data shows open banking adoption is high among small business owners who leverage the technology to make better and faster financial operations. 
Sharing account information is seen as a driver of intelligence, insights, and convenience as a streamlined way to tackle critical business tasks and create the foundation for security. 
The report is enlightening regarding the current role of open banking and the potential of the technology going forward. SMEs have understood and embraced the deeper value of open banking. They are showing the world how sharing financial information can be instrumental in the birth of new, groundbreaking solutions. 
From loans to security to business decision-making, open banking is a pillar for the next generation of small and mid-sized businesses.